"Prestige du Monde" Tea Selection by Pagès
---
Product being restocked
Please leave us your e-mail in order to be informed of its availibility.
6 top-quality teas from around the world
Selection of teas and flavoured teas: 8 flavours, 40 sachets
A collection of 8 exceptional and exclusive tea blends by Pagès with round-the-world influences.
This selection contains:
- Dragon noir: Oolong anise tea
- Senteurs de Kassabine: green tea with mint and orange blossom
- Philtre du soleil levant: green Sencha peach & apricot tea
- Ondes florales: green tea with violet
- Perles de jasmin : white tea with jasmine
- Prince Dharma: spiced black tea
- Imperial Darjeeling: black Darjeeling tea
- Songe de voyageuse: black tea with cornflower
Composition :
Oolong anise tea: Oolong tea 60%, star anise 30%, coriander. Green tea with mint and orange blossom: green tea 50%, mint 30%, orange blossom. Green Sencha peach & apricot tea: green Sencha tea 97.06%, flavouring, flower petals. Green tea with violet: green tea 88.2%, violet 5%, flowers, flavourings. White tea with jasmine: white tea 95%, jasmine. Black spiced tea: 69.6%, spices 23.6%, anise, flavourings, safflower petals. Black Darjeeling tea: 100% black tea. Black tea with cornflower: black tea 98.1%, flavourings, cornflowers 0.4%, sunflower petals.
With this product, we recommend :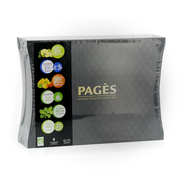 60 muslin teabags set
28.70 €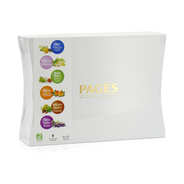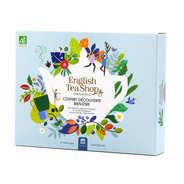 48 teabags box - 6...
16.50 €
X
By browsing this Website, you accept the use of cookies in order to suggest you services and products tailored to your interests and needs.
Learn more