Premium Collection of Hand Picked Teas
A selection of 72 individually wrapped organic tea bags by English Tea Shop, in 9 different flavours
This product is coming back soon!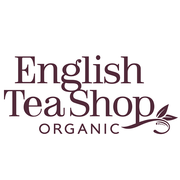 Set
English Tea Shop
Enjoy the new, exciting flavours in this collection, as well as the traditional blends!
This selection contains:
Organic & Fairtrade English Breakfast Organic & Fairtrade Earl Grey Organic & Fairtrade Green Tea Organic & Fairtrade peppermint Organic & Fairtrade Chocolate Vanilla Organic Black Tea Chai Organic Lemongrass Ginger and Citrus Fruits Organic Green Tea Tropical Fruits Organic Super Berries
English Breakfast: organic and Fairtrade pure Ceylon black teq (100% Fairtrade ingredients). Earl Grey: organic and Fairtrade Ceylon black tea with natural bergamot flavour (95% Fairtrade ingredients). Green Tea: Organic and Fairtrade peppermint (100% Fairtrade ingredients). Rooibos Chocolate & Vanilla: Organic rooibos, organic vanilla pods and organic chocolate pieces with natural chocolate and vanilla flavours. Black Tea Chai: Organic Ceylon black tea, organic cinnamon, organic cardamom, organic mace, organic cloves, organic nutmeg, organic ginger, organic liquorice, organic star anise, organic fennel, organic orange peel and organic black pepper. Lemongrass, Ginger and Citrus: Organic lemongrass, organic orange peel, organic ginger with natural orange and mandarin flavours. Green Tea Tropical Infusions: Organic green tea, organic spearmint and organic lemongrass with natural tropical fruit flavours. Super Berries: organic hibiscus, organic rooibos, organic spearmint, organic raspberries, organic strawberries and organic blueberries with natural raspberry and strawberry flavours.
With this product, we recommend :
Customers who bought this product also bought :