Chartreuse 1605 - Liqueur of elixir - 56%
Dear gourmet friends,

Because BienManger.com and its transporters' logistic capacities are limited in this period of Coronavirus crisis and because we want your orders to be delivered within a reasonable time, we are obliged to to restrict the shipment of certain products. You will be able to find "Chartreuse 1605 - Liqueur of elixir - 56%" in a few weeks.
See all products currently available for sale
Thank you for your understanding.

Aurélie from BienManger.com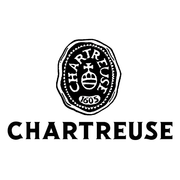 Les caves de la Chartreuse
In 1605, François Hannibal d'Estrées gave the Carthusian monks a mysterious manuscript containing the recipe for an elixir for long life. The monks quickly set to work, modifying the recipe to give this special elixir a truly pleasant flavour.
This Liqueur d'Elixir comemmorates the monks' original recipe, the ancestor of the world-famous green Chartreuse we know today, and has a strong and authentic flavour.
Alcohol: 56% vol. Sugar, plants, flowers.
With this product, we recommend :
Customers who bought this product also bought :