Salt Block for Cooking and Presentation
Made from 100% natural rock salt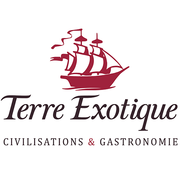 Salt
Terre Exotique
This indispensable salt block by Terre Exotique can be used in many different ways.
Originally from the Kashmir region of Pakistan, this block can be used for both cooking and food presentation.
For oven cooking:
Put the dry plate into your unheated oven, then set the temperature to 180°C. Once the oven has reached this temperature, take the slate out of the oven and use it like a barbecue grill.
To cook on the hob:
For searing and grilling, put the block directly onto the hob and use it to cook meat, fish or vegetables for 15 minutes.
For carving and presentation:
Strong and made entirely of salt, this block is ideal for use as a board for chopping any kind of food. If put in the refrigerator beforehand, the salt block can be used as a presentation plate.
How to look after your plate:
After use, leave your salt block to rest at room temperature. Being naturally antiseptic, the salt block doesn't need any particular kind of care. Rince it in clean water, scrub it if need be, then dry it with a clean cloth. Make sure it is completely dry before putting it away.
Dimensions: 200mm x 100mm x 25mm.
With this product, we recommend :
Customers who bought this product also bought :