An healthy and tasty way to cook.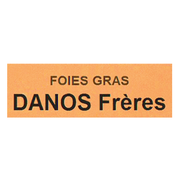 Danos Frères
Duck fat is used to prepare confits, cassoulets, beans, lentils or even pan-fried omelettes and potatoes . The canned duck fat from Danos, artisanal preservers in the Dordogne, allows you to cook with this fat typical of the South West of France.
This duck fat is obtained by melting the fat of fattened ducks that are raised for the production of foie gras. After melting, the fat is filtered from its impurities. The resealable glass jar is practical to use only the portion of duck fat needed in your recipe and allows you to handle the jar keeping it clean compared to a metal can.
Nutritional qualities
Duck fat is rich in unsaturated fatty acids and also contains a low proportion of palmitoleic acid. According to some studies, it is this regular consumption of goose and duck fat in the kitchen that is said to protect the inhabitants of the South-West from cardiovascular disease. However, like all good things, it is important not to overdo it.
How to use duck fat ?
Duck fat is used in cooking like butter or oil. Duck fat can be used for cooking and does not blacken. Better still, it gives dishes a pleasant taste. Once reheated, the white fat melts and becomes liquid.
You can use duck fat in simple but delicious recipes:
With potatoes, pan-fried or fried,
For duck confit (aiguillettes, gizzards, duck breast, duck legs confit...) or pork (shank...),
In your dry bean dishes or for cooking porcini mushrooms,
In the manufacture of terrines, pâtés and rillettes.
Duck fat is heated over medium heat and contact with water that causes splashing should be avoided as much as possible.
How to store duck fat ?
If it can be kept for a very long time in a dry and temperate place, even beyond its TMD, opened duck fat should be kept in the refrigerator and should be consumed quickly. You can also freeze the duck fat for later use.
| Average nutrition facts | For 100g | |
| --- | --- | --- |
| Energy | 900 / 3768.12 | kcal / kJ |
| Total fat | 100 | g |
|   Saturated fat | 33 | g |
| Carbohydrate | 0 | g |
|   Sugar | 0 | g |
| Proteins | 0 | g |
| Salt | 0 | g |
With this product, we recommend :
Customers who bought this product also bought :