A delicious, traditional spice mix
This product is coming back soon!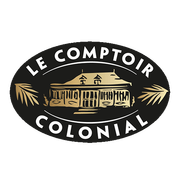 Spices
Le Comptoir Colonial
Présentation : This gingerbread mix is certain to bring back memories of childhood. Made with 6 different spices: cinnamon, clove, nutmeg, masis (leaf which covers the nutmeg), coriander and Jamaica pepper flavours. Perfect for making gingerbread as well as for creating more original recipes.
Serving : for your gingerbread or to perfume your savoury dishes.
Recipe idea: Slice potatoes, carrots, and courgettes into thick slices, boil them in water for 10mn and drain. Then bake in a heavy based casserole dish with olive oil, onions, a bunch of thyme and 2 spoons of the gingerbread mix. Bake, covered with a close fitting lid, for 15mn and then a further 5mn uncovered. Allow to rest in a warm oven for a further 5 mn. Serve with lamb, rabbit or other meats.
Cinnamon powder, clove powder, nutmeg powder, masis, coriander powder, jamaica pepper powder.
With this product, we recommend :
Customers who bought this product also bought :