A nice gift for every Hawaii lover.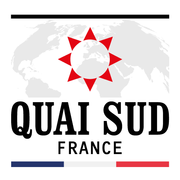 Pepper and salt
Quai Sud
The Hawaï red alaea salt comes from Molokaï island on the Pacific Ocean. Alaea is a sacred volcanic clay which gives to this salt its terracotta color and its slight roasted peanut flavor.
This salt comes in a smart cork closed shot glass.
natural pacific ocean salt, heat-purified alaea (volcanic clay).
With this product, we recommend :
Customers who bought this product also bought :