A traditional recipe from Provence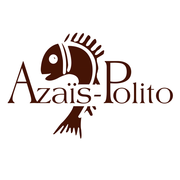 Fish specialities
Azaïs-Polito
Raymond Polito has always work to promote the recipe of its family and of its region. This recipe of cuttle-fish is a good exemple. It is a rather simple and tasty recipe. Cuttle-fishes are cooked with tomatoes, onions and fried vegetables.
Tasting : warm up at low heat during 15 minutes, then serve with rice, fresh pasta or cocos beans.
seafood, Sauce (water, tomatoes, extra virgin olive oil, white wine, carob seed meal, vegetables (including carrots and potatoes), green olives, peppers, garlic, salt, pepper and herbs Provence), carrageenan (seaweed extracts).
With this product, we recommend :
Customers who bought this product also bought :