Molecular Mixology Kit - Cosmopolitan R-Evolution
A complete kit to take the art of mixology to a new level!
This product is no longer sold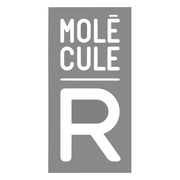 Saveurs MOLÉCULE-R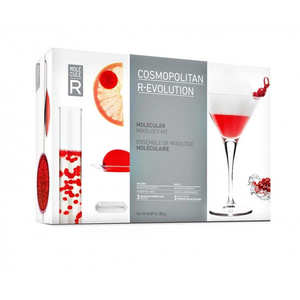 You're sure to impress your friends with this molecular mixology kit!
The Cosmopolitan or "Cosmo" is a great American classic. Its combination of vodka, triple sec, lime and cranberry juice makes for a deliciously refreshing cocktail.
Thanks to this brilliantly original kit, you'll be able to make your very own molecular Cosmo pearls, add a cranberry mousse to your cocktails and even make citrus caviar which will stay suspended in your glass!
This kit contains:
1 box of 4 sachets of sodium alginate
1 box of 4 sachets of calcium lactate
1 box of 2 sachets of soy lectihin
1 slotted spoon
2 pipettes
1 silicone mould and booklet with 3 molecular cosmopolitan recipes
With this product, we recommend :