Molecular Mixology Kit - Margarita R-Evolution
This product is no longer sold
A complete kit to take mixology to a new stage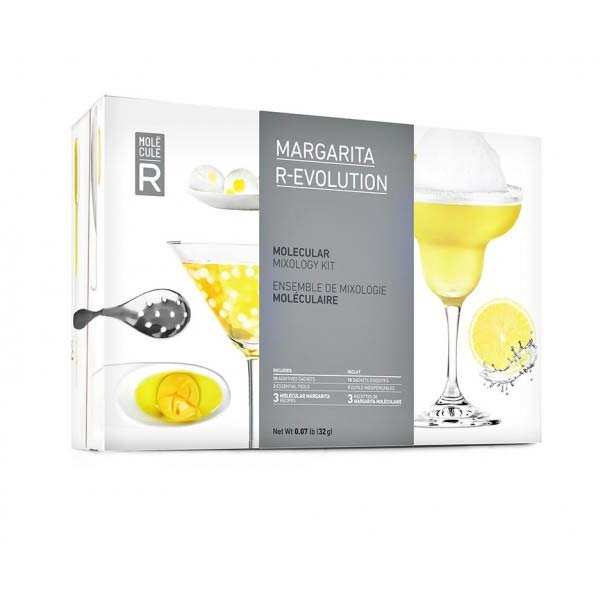 Surprise and delight your friends and family with this brilliant kit. The Margarita, one of the great classic cocktails, is made from a delicious mixture of tequila, triple sec and lime.
Create a magnificent frozen margarita topped with an air-light lemon mousse, with azure blue flavour pearls suspended in the mixture... or even use your ingredients to make edible cocktails!
This kit contains:
1 box of 4 sachets of sodium alginate
1 box of 4 sachets of calcium lactate
1 box of 2 sachets of soy lectihin
1 slotted spoon
2 pipettes
1 silicone mould and booklet with 3 molecular margarita recipes
Customers who bought this product also bought :
Reviews about : Molecular Mixology Kit - Margarita R-Evolution
There is no reviews about the product yet Molecular Mixology Kit - Margarita R-Evolution
Be the first to leave a review
Leave a review
Please describe your experience with this product : taste, texture, how you used it and maybe your favorite recipe or advice.
You must login or register to leave your opinion.