Modena Traditional Balsamic vinegar - 12 years old.
A true and mysterious Italian elixir.
This product is coming back soon!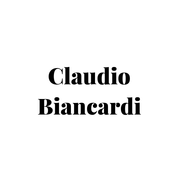 Claudio Biancardi
This traditional balsamic vinegar of Modena is at least 12 years old.
It is not an ordinary vinegar as the word vinegar may suggest but a true mysterious Italian elixir. Traditional balsamic vinegar of Modena is made with trebbiano grapes must. This must is first boiled in an open vat over a fire. The juice is then placed in high quality wooden barrels (oak, chestnut, then cherrywood, ash and mulberry barrels) for 12 to 25 years. It undergoes a long oxidation and fermentation process. This long aging process let it achieve a unique and exceptionnal balance of fragrances and flavors.
Tasting : bright dark brown colour. Fluid and syruplike consistency. Complex fragrances with a noticeable harmony of sweet and sour notes.
With this product, we recommend :
Customers who bought this product also bought :