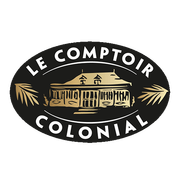 World specialities
Le Comptoir Colonial
Sticky rice is the traditional dish in Thailand. It is rich in gluten, which makes it sticky when it is cooked. We recommend that you serve it with poultry, meat dishes or sausages. It can also be used to make desserts.
How to cook : About 80g per person. Rinse the rice and soak it for about 12h. Rinse again, drain, steam for about 1 hour. It is cooked when the grains are translucent and sticky. It can also be boiled (for about 1 hour).
The coconut sticky rice recipe when the rice is ready, add 100 ml of coconut milk and 25g of sugar per person (for 80g of rice). Cook at low heat for 4 to 5 minutes and serve. You can add some more coconut milk on top before serving.
With this product, we recommend :
Customers who bought this product also bought :