Serve with a tomato juice !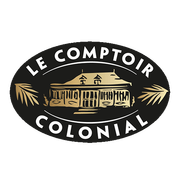 Salt
Le Comptoir Colonial
There are two kinds of celeries : knob celery and branch celery. Knob celery is known for its tasty white root. In branch celery, leaves and stem can be eaten either crude or cooked. Branch celery also give seeds. Once dried and ground, these seeds are mixed with some salt to get a celery salt.
Tasting : celery salt can just replace salt. It is more aromatic. It nicely flavors vegetable and soup recipes. It can also flavor a tomato juice. It is recommended for people with a low salt diet.
Fine salt (refined refined salt, anti-caking agent), celery powder 10%
With this product, we recommend :
Customers who bought this product also bought :