Find the sweet and tangy flavor of this spice that will gently dress your simplest recipes.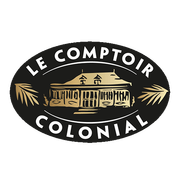 Spices
Le Comptoir Colonial
Paprika is a powder made from dried sweet peppers, originally produced in the Middle East and Central Europe. It has a mild and pungent flavour, and is an essential ingredient in Hungarian goulash.
How to use: Paprika can be used to season eggs, mayonnaise, poultry or cheeses. It should not be heated at too high a temperature, as this will impair its natural sugars and give it a bitter taste. We recommend you keep it in the fridge to preserve its flavour.
With this product, we recommend :
Customers who bought this product also bought :