The key ingredient to make a good Chili con Carne.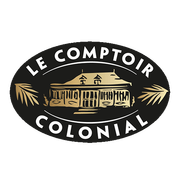 Spices
Le Comptoir Colonial
Chili is made with small red hot peppers sometimes called "Bird peppers" or "Chili Jalapenos" from the name of Jalapa, the Veracruz State capital where it comes from. Its hot and pungent taste is due to a substance called capsaicin.
Tasting : Chilli powder is the key ingredient in Chili Con Carne and can be used to flavour many other rice or meat recipes. Use it in small quantities... It is a really hot and pungent spice mix !
Pepper mixture safe, paprika, cumin, coriander
With this product, we recommend :
Customers who bought this product also bought :