Delicous with croutons and traditional French rouille sauce!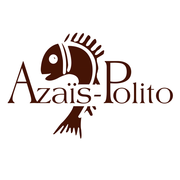 Soup
Azaïs-Polito
This delicious artisan-produced Crayfish Bisque can be served either as a soup or a sauce, and is made using only the highest quality ingredients.
To serve 2-3: add the contents of the jar to a saucepan. Fill the empty jar half-full with water, then add this to the saucepan too.
Bring to the boil and serve hot.
Try it with garlic croutons, rouille sauce, and a drop of crème fraîche.
Water, tomatoes, crayfish 16%, white wine, rice, butter, extra virgin olive oil, milk, vegetables, carob flour, cognac, garlic, salt and herbs.
With this product, we recommend :
Customers who bought this product also bought :