One of the top Mediterranean spices.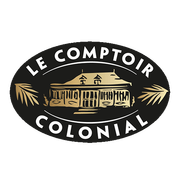 Herbs and aromatics
Le Comptoir Colonial
Fennel is a wild plant. It is sometimes called sweet dill. It is both a vegetable and a spice since both seeds and leaves can be used in various recipes. There are three different kinds of fennel : the sweet fennel, the bitter fennel and the Florence fennel.
Tasting : its aniseed flavor will refresh your fish or vegetable dishes. You can also add grains of fennel to your bread recipe.
With this product, we recommend :
Customers who bought this product also bought :