One of the Tabasco key ingredients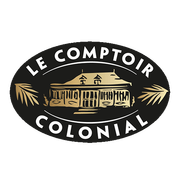 Spices
Le Comptoir Colonial
Cayenne pepper (Capsicum frutescens) is quite common in Latin America and in India.
Tasting : strong, pungent and hot, Cayenne pepper are for risk-taking gourmets. It is one of the ingredients of the famous Tabasco, it is also used to make curries and chili. For a better tasting, it is recommended to grind the peppercorns just before use.
With this product, we recommend :
Whole Birds Pepper is also available in
Superfoods
.
Customers who bought this product also bought :