Desiccated green peppercorns (India)
Less pungent but more aromatic and fruited.
You like this product ? You may like this one too...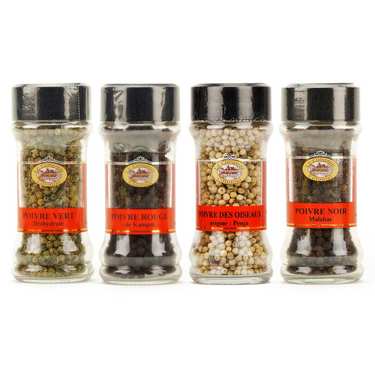 4 colors peppers assortment
Le Comptoir Colonial
4 pots of peppers
Price : 38.50 €
Price per kilo: 202.63 €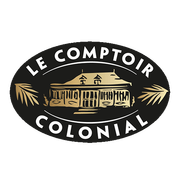 Peeper
Le Comptoir Colonial
Did you know it ? green, black and white pepper are the fruits of the same plant. It is only the degree of ripening that change. Green pepper is harvested far from ripeness. When ripening, pepper fruits turn yellowish-red. Harvested close to ripeness and dried, pepper fruits soon turn black. White pepper is prepared with fully ripened pepper fruits. The peppercorns are first triturated to take off the outer hull and then dried.
Tasting : green pepper is lees pungent but more fruity and aromatic. For a better tasting, it is recommended to grind the peppercorns just before use.
With this product, we recommend :
Customers who bought this product also bought :