Long pepper from Indonesia
Sometimes called Bengal pepper.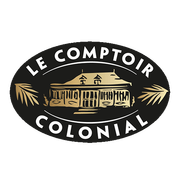 Peeper
Le Comptoir Colonial
did you know it ? Long pepper (pipper longum) has 2 to 3 cm large catkins-shaped fruits.
Origins : Long pepper comes from the Deccan peninsula in India.
Tasting : a little bit less hot than black pepper but with more aromatic fragrances. For a better tasting, it is recommended to grind the peppercorns just before use.
Long pepper (piper longum)
With this product, we recommend :
Customers who bought this product also bought :