Malabar white peppercorns
Directly coming from the Malabar coast in India.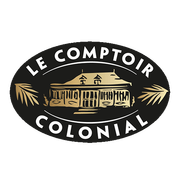 Peeper
Le Comptoir Colonial
Did you know it ? The Malabar coast (South West of India) is known to produce the best pepper in the world. White pepper is prepared with fully ripened pepper fruits. The peppercorns are first triturated to take off the outer hull and then dried.
Tasting : smart, pungent and aromatic. It can be used to prepare sauce (and especially white sauces) or even to flavor a dessert such as fruit salad. For a better tasting, it is recommended to grind the peppercorns just before use.
With this product, we recommend :
Customers who bought this product also bought :