Sarawak black peppercorns
A great black pepper coming from Borneo.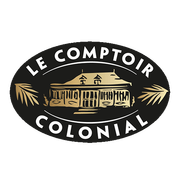 Peeper
Le Comptoir Colonial
Black pepper (pipper nigrum) is one of the most widely spread spice in the world. In Europe, it would have been first introduced by Alexander The Great.
Origins : Sarawak black pepper comes from the northest part of Borneo in Indonesia. It is one of the best black pepper in the world.
Tasting : pungent with fresh and wooded notes. It can be used to prepare traditional recipes such as a duck fillets or a fried meat but also to flavor a dessert such a strawberry salad. For a better tasting, it is recommended to grind the peppercorns just before use.
With this product, we recommend :
Customers who bought this product also bought :