These chia seeds are naturally rich in omega 3 and vitamin E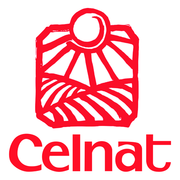 Cereals & grains
Celnat
Chia is from Mexico and was cultivated by the Aztec people. They recognized its benefits on their physical endurance and brain activity. This food item helped them to be stronger than their enemies. Chia meat oily in their language.
The chia seeds is full of Omega 3, vitamin E. Chia grain also contains a lot of fibre which is highly filling. Chia seeds are particularly interesting when they are wet. Indeed, their size doubles and they create a gel texture.
5g of chia provide 45% of the required daily amount of omega 3.
Tips:
Seeds absorb 7 time their weight in water!
It is better to enjoy chia with liquid. Dried chia will use body's water which can be dangerous on dehydrated person
Chia gel is perfect with bred dough
You can freeze this dough and cook it latter
Crêpes and pancake can also integrated chia gel
How to prepare chia gel?
Put the dried seeds into water and quickly mix
Do not put seeds first : they will be agglutinated
1 dose of chia for 6 dose of water
Wait for 5 minutes and mix again
Let it inflate for 15 minutes
1 cup of seeds is equal to 1/4 litter of water (200/250ml)
You can keep this gel 3 weeks in your fridge
Organic chia seeds. Possible traces of gluten, soya, nuts, sesame
| Average nutrition facts | For 100g | |
| --- | --- | --- |
| Energy | 386 / 1616.1 | kcal / kJ |
| Total fat | 31.4 | g |
|   Saturated fat | 12.2 | g |
| Carbohydrate | 9.1 | g |
|   Sugar | 0.8 | g |
| Proteins | 21.8 | g |
| Salt | 0.001 | g |
| Fiber | 28.4 | g |
With this product, we recommend :
Customers who bought this product also bought :