Classic gift box - 25 x 11 x 25cm
BienManger.com
A beautiful gift box cardboard. Inside, you can for example slip a small bottle of 37.5cl few pots and a small box of biscuits.
Dimensions: 25 x 11 x 25cm (may contain a bottle of 37.5cl and several terrines)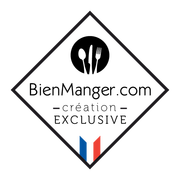 BienManger.com
Customers who bought this product also bought :
Reviews about : Classic gift box - 25 x 11 x 25cm
There is no reviews about the product yet Classic gift box - 25 x 11 x 25cm
Be the first to leave a review
Leave a review
Please describe your experience with this product : taste, texture, how you used it and maybe your favorite recipe or advice.
You must login or register to leave your opinion.