Tripe with White Wine & Calvados
Tripe with a hint of Calvados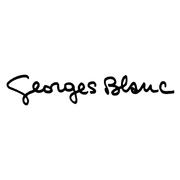 Ready-made dishes
Georges Blanc
For tripe lovers! Cooked with calvados and white wine.
Serving suggestion: put the tripe with a little of its sauce in a terracotta dish, top with bread-crumbs, bake in the oven and serve hot...
Beef tripe, jelly, ox foot, onions, carrots, white wine 2%, Calvados 2%, salt, vinegar, parsley, spices, pepper.
With this product, we recommend :
Customers who bought this product also bought :
Reviews about : Tripe with White Wine & Calvados
Reviews are classified, newest one appears first.
Leave a review
Please describe your experience with this product : taste, texture, how you used it and maybe your favorite recipe or advice.
You must login or register to leave your opinion.