French Sea Salt - Collector's Tin
Sea salt in an attractive round metal tin
This product is no longer sold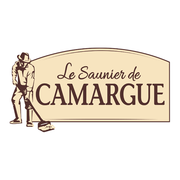 Les Saunier de Camargue
Discover the box of La Baleine (The Whale), a new limited edition of this vintage box.
You don't have to worry about the color of your kitchen because this metal box will adapt itself to all the tones like a fish in the water…
Cooking Tips: The sea salt added at the end of your cooking or at the time of serving will bring a crunchy and sharper taste. It also can be used to salt cooking water.
Sea salt, sodium iodide: 15-20mg/kg. Dimensions : 17cm x 11cm
With this product, we recommend :
Customers who bought this product also bought :