Favarger
New products Favarger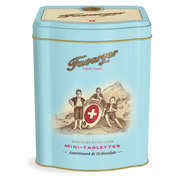 200g metal box - 16...
15.45 €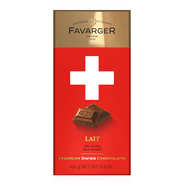 Suscribe
to receive for free
all our latest news
Favarger
Receive by email all the news Favarger as soon as they appear on BienManger.com
(a maximum of one e-mail per month and the possibility to unsuscribe at any time)
About Favarger
A family tradition for 8 generations
Favarger, a pioneer of the chocolate manufacturing industry at the time of its creation in 1826, today continues to produce chocolates in the Canton of Geneva. Made of 100% natural ingredients, each selected with the utmost care, their chocolates are produced according to a family tradition which has lasted for 8 generations.
Each one of Faverger's recipes is the result of extensive research on how to create the perfect taste and texture combination. Favouring simplicity, the company prefers to use as few ingredients as possible in order to allow each one to reveal its flavour at its best advantage.
Combining experience with passion, the Faverger brand guarantees you exceptional chocolates thanks to its long and constantly-evolving tradition of savoir-faire, as well as its dedication to family heritage.
X
By browsing this Website, you accept the use of cookies in order to suggest you services and products tailored to your interests and needs.
Learn more