Boxex of Shellfish flavours
---
Product being restocked
Please leave us your e-mail in order to be informed of its availibility.
A box of four new recipes
You will be able to spread this 4 original and tasty recipes ! Toast it on a warm pieces of bred and enjoy. This is a great gift idea for all sea food lovers.
Composition :
Knives cider brandy: cream (milk), pout (fish), 22% knives (mollusk), cider brandy 1.1% Millac salt, butter (milk), garlic, parsley, olive oil, algae (agar, wakame), pepper. walnut St. Jacques pout smoked bacon cream, nese St Jacques 25%, 25% pout, onion, smoked bacon 2.5%, olive oil, butter, salt Millac, cider brandy and pepper , algae (agar). Curry rope mussel mushrooms cream, rope mold 25%, haddock, 15% mushroom, white wine, onion, garlic, salt, lemon, olive oil, butter, curry, seaweed (dulse, nori, sea lettuce, agar), parsley, bay leaf. Limpets and mullet gurnard whiskey cream, red mullet gurnard 33%, 17% limpets, garlic, butter, whiskey 1.2% Millac salt, parsley, olive oil, algae (agar, wakame), pepper.
With this product, we recommend :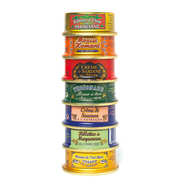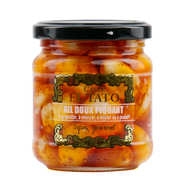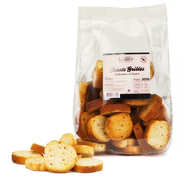 X
By browsing this Website, you accept the use of cookies in order to suggest you services and products tailored to your interests and needs.
Learn more