Product being restocked
Please leave us your e-mail in order to be informed of its availibility.
A praslines gourmet trio
Created by the Mareschal Duc de Praslin's "officier de bouche", or personnel chef, in the time of Louis XIII of France, caramelized almond candies - know as praslines - became immensely popular at court. Later, in 1650, the enterprising chef set up business in Montargis, near Paris, as "confiserie du Roi". This became the confiserie Mazet in 1903. The ducal Praslines are still made there today and the specialities are directly inspired by the original recipe wich still remains a secret. This nice praslines assortment contains :
Amandas : dark chocolate (min 64% cacao component) covered almond nougat. Amandas' nougatine is a perfect blend of almonds and blond caramel, enhanced with a final dusting of bitter Guayaquil chocolate (from Ecuador).
Passions : dark chocolate (min 64% cacao component) covered caramelised almonds. Their secret lies in the combination of crackling caramelised almonds under a coat of black chocolate.
Givrettes : milk chocolate (min 35% cacao component) covered sugared almonds. Finely rolled in nougatine, then coated with milk chocolate, these almonds are lightly covered with sugar.
Composition :
chocolate, milk, almonds, sugar, corn syrup, invert sugar, arabic gum, gum acacia.
With this product, we recommend :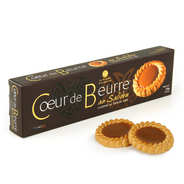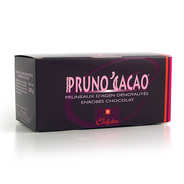 By browsing this Website, you accept the use of cookies in order to suggest you services and products tailored to your interests and needs.
X
Learn more